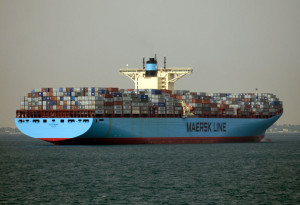 Geeking out over this site: Marine Traffic – Live Ships Map
When I traveled a lot I used to love getting a hotel room overlooking the harbors. San Francisco being a favorite. I'd sit in my room working on my laptop overlooking San Francisco Bay and watch the shipping vessels come in and out through the Golden Gate. Maersk, Hanjin, and other shipping lines. I would wonder where they came from or where they were headed to next, dreaming I was going along.
This site shows all the ships in an area for almost all major ports in the world. This info was available before but took a while to dig up. Now you just point and click your way in real time. Wish I'd had it back then. Shannon and I have talked about booking passage on a cargo ship across the Atlantic some day. It sounds like something up our alley. We don't need cruise directors, dance clubs, bingo, or other planned activities. Just let us sit on the deck where we can watch the ocean and read a book or talk about nothing in particular. We'd be happy. Some day.